Discover, Heal, & Transform
Your Inner Roots
Trauma-informed, Culturally-sensitive Mental Health Counseling for Multicultural, Asian, BIPOC, Immigrants, LGBTQIA+, and other Marginalized Communities
Asian Therapists and Psychotherapists specialized in Asian counseling and mental health in Chicago IL
ABOUT LOTUS ROOT Counseling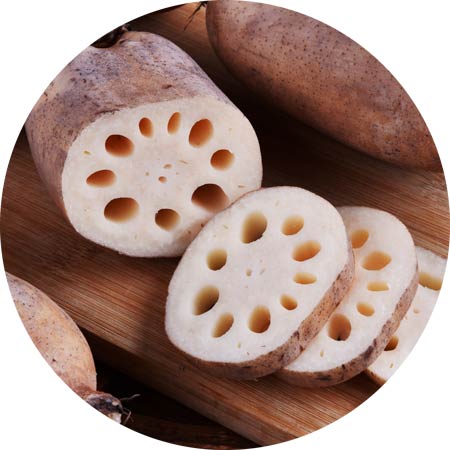 When we see the beautiful Lotus flower, we don't often think about the work and strength that lies beneath its delicate petals. Below the surface of the water, in the mud and dirt, the Lotus Root grows from a small seed into a strong, tenacious plant, capable of sprouting into a flower for the world to see. The Lotus Root transforms itself from the tiniest seed into something unrecognizable from its former self.
While the flower sits gently above on the surface of the water, it is the Lotus Root that is the prize. Harvested before the Winter Solstice of the Chinese Lunar Calendar, the Lotus Root has fed generations of families for thousands of years. I have fond memories of eating lotus root soup with my family growing up in Wuhan, as it is a symbolic dish for my hometown. Many cultures across Asia, the Middle-East, and others have similar stories, stories that are important and create the person we are today.
I welcome you to join us to explore the Lotus Root within you.
Top Asian Therapists and Psychotherapists providing counseling and mental health services in Chicago IL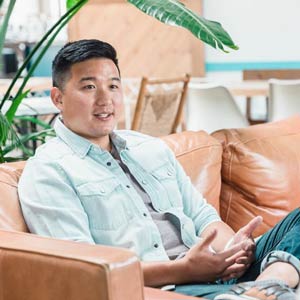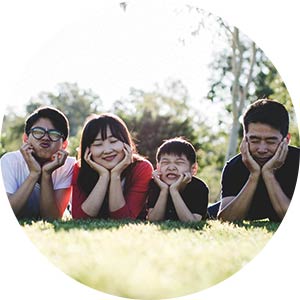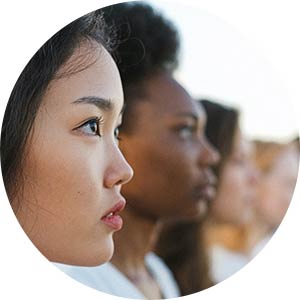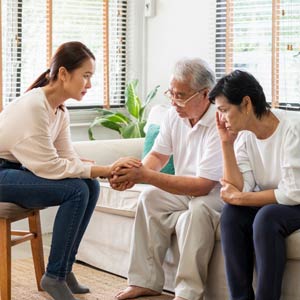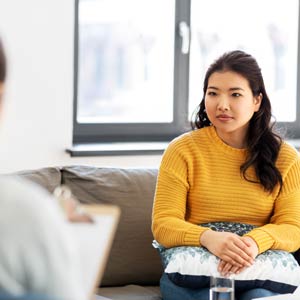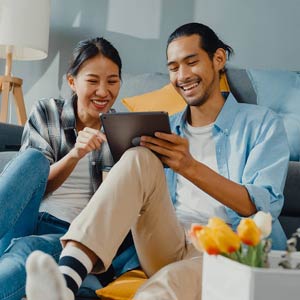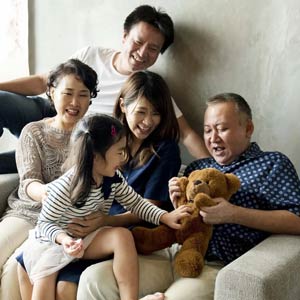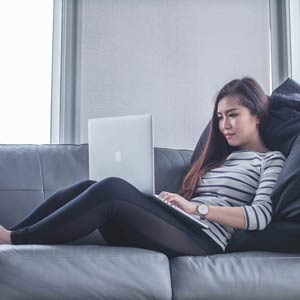 Therapists specialized in Asian Mental Health counseling in Chicago IL area.
Cultural/Racial Identities
Asian Therapists and Psychotherapists
Acceptance and Commitment Therapy (ACT)
Cognitive Behavioral Therapy (CBT)
Dialectical Behavior Therapy (DBT)
Eye Movement Desensitization and Reprocessing Therapy (EMDR)
Internal Family Systems (IFS)
Psychodynamic
Solutions-Focused Therapy
Somatic Therapy
Lori has given me support above and beyond any therapist I've seen before, and in the time we've worked together has really changed the way I communicate and process things on a daily basis. She offers a warm and welcoming environment, and has guided and encouraged me to become more self-aware/confident in myself, and provided me with the tools to develop and sustain healthier relationships in the future. – K.P
"Working with Yingjia was relaxing and an overall wonderful experience. I originally contacted her to talk through a big life transition I was facing as an immigrant in the US. Yingjia made me feel comfortable to be as open as possible and talk about thoughts as they came to me. One of my favourite things about her is her ability to relate personally to my current life situation and give me sincere suggestions and feedback accordingly. I would definitely recommend her to anyone else in my position! " – K.H.
Junyi is great at providing coping skills for everyday struggles and processing hard/traumatic moments. She's wonderfully understanding and gives great perspective. Due to bad experiences when I was younger I had been unable to participate in counseling before Junyi. It's also very helpful to have someone who can understand me from a cultural perspective. On top of that Lotus Root Counseling has been really great to deal with even when I had out of network insurance. – S.W.
Lori is an incredible therapist. She always seems to know when exactly I need to get affirmation of my feelings and give me that affirmation. On the same note, she is able to help me pinpoint issues and perspectives that I might not be aware of which allow me to retrospect on my own behavior/actions. Talking to Lori about my issues comes so easy; it's like I am having coffee with a friend. With her comprehensive training and skills, I have collected multiple gems of helpful tips and tricks to employ in my day to day life. Through my sessions with Lori, I am more easily able to communicate my thoughts and feelings as well as be able to retrain parts of my brain to help me correct behavior that I felt was inauthentic to my true self. – A.M.
Xin has helped me so much over the past few months. She is thoughtful, kind, and her calm demeanor always makes me feel very comfortable. Sessions with Xin are always engaging and challenging in a positive way. I was initially hesitant to seek therapy, but I am so glad that I did – I truly feel like I am making progress towards my goals." – K.B.